Kayla McCarter-Rogers (ShaDay)
Edit
Born and raised a small-town Midwestern girl outside of the City of Fountains (Kansas City) in Missouri, Kayla has been working in the entertainment industry since 2011. Spanning the spectrum with experience as an on-air radio host, live concert and event photographer, interviewer, and program host.
Kayla is also an accredited Amazon Prime producer and director, talent manager, and public speaker taking a stand against bullying. Kayla is fluent in Spanish, but is also learning Korean, Mandarin, and Japanese. Kayla is responsible for the original conception of Aliena, but continued to serve the team as co-creator, and Power-Point sorceress.
Sean Wolf
Edit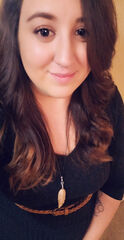 Seannie is anAir Force Veteran with a passion for entertainment. Working in the cannabis entertainment industry has taught her that there will always be hurdles to leap when laying out the creative plans we strive for. As an executive producer and part owner of a cannabis content platform she has seen how the entertainment industry as a whole can adapt and grow.
Seanie's plan is to complete her time here at The Los Angeles Film School and learn from the people before her so that she can continue her journey to becoming an entertainment lawyer. Seanie's goal is to help the industry grow as the times change so that we continue to be a flourishing industry for future generations. Seanie served the Alinea team as co-creator, and as the author and guardian of the packet.
Rosalba Castro
Edit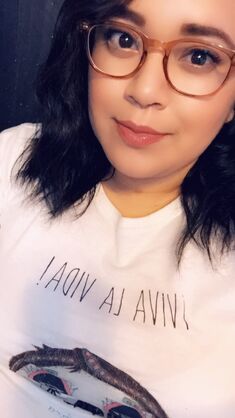 Rosie Castro grew up in Pico Rivera, California and found that she had always had a passion for dance and music. Castro's parents Manuel Castro and Maria Mendiaz would put her in dance classes at the Pico Park Community Center, right behind what would be her middle school North Park. Throughout the dance experiences and performances, she learned early on that Dance gave her joy and she set out to share the joy with the world. 
At a young age she started to watch musical Soap Operas in Spanish that included children in musical bands such as Complices Al Rescate and Alegrijes y Rebujos and found herself making her own band alongside her brother Kevin Castro and choreographed rehearsals in her bedroom with their friends. As she got older she continues to pursue her life as a dancer and by the age of 15 help choreograph surprise dances for her friends Quinceneras as well as the one for her own. 
Castro  attended Pasadena City College and took part in a variety of different dance classes, from Modern Dance where she formally got introduced to West Side Story to Jazz class where she learned the techniques of different beat styles and how to use them to make a performance. While she attended PCC she was also taking part of M.E.Ch.A a student organization that advocates for higher education where she learned leadership skills, team building skills, how to promote their events and how to take a stand for what matters at school and what she believed in.  
She is attending Los Angeles Film School where she is working towards her Bachelors in Business Entertainment. Castro has taken part in the Easter Film Challenge where she was a production assistant, and a second camera assistant. With hard work and dedication, Castro has maintained a 3.8 gpa and will on October 2020. With the knowledge she has gained at Los Angeles Film School she is preparing to for her career in  Live Entertainment Shows such as Grease Live and Rent.
In her spare time, Castro enjoys spending time at the beach with her family and friends and performing songs on her long car rides. She served the Alinea development team as co-creator, dutiful scribe, keeper of minutes and assistant Wikimaster, jumping in to help Adam in a pinch when he was on the struggle bus wanting to claw out his own eyes. Thanks Rosie, you are such an awesome team player.
Terry "T.K." Thomas
Edit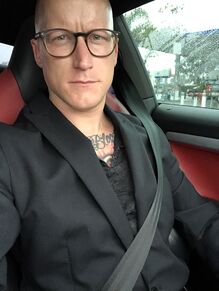 Born March 12, 1985 as Terry Keith Thomas Jr. (aka: T.K.) in Douglasville, GA.  T.K. grew up in Franklin, KY and attended Franklin-Simpson High School.  During high school, T.K. was active in Band, Renaissance Club, and Varsity Baseball, while also enjoying extracurricular activities of drums, guitar, skateboarding, and golf.  After graduating high school in May 2003, T.K. shipped off to Marine Corps bootcamp in September 2003. During T.K.'s time in the Marines, he deployed to Iraq and Afghanistan in support of Operation Iraqi Freedom and Operation Enduring Freedom, trained over 12,000 Marines, was active in the Marine Corps Martial Arts Program, achieving the level of Black Belt Instructor, and achieved the rank of Sergeant during his time in service. 
T.K.  was medically retired from the Marines in April 2014, at which time he moved to Hollywood, CA to focus on music, and immediately formed his band, "Born For War" with three other Marine veterans while attending Musicians Institute.  Today, T.K. is a sophomore at The Los Angeles Film School, pursuing a BS in Entertainment Business, as well as working to release Born For War's debut album this year. T.K. was is an Aliena co-creator, Chetonian cultural attaché, and development wizard.
Adam Swain Ferguson
Edit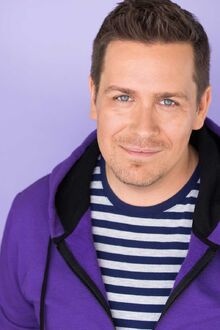 Originally from Southern Pines, North Carolina, Adam has always loved film and entertainment, but wasn't always aware it was his calling. He experienced success in several different fields including legal, real estate, and retail management, before leaving his current path to pursue a career in the film industry.
After working as a script supervisor and props manager for a few independent films he decided it was time to return to school to pursue his true passion. Concurrently, he launched a small media production company with business partner, creative collaborator, and long-time friend, Caitlin Williams.
Always looking to hone his skillset, Adam is currently working toward his B.S in Entertainment Business at the Los Angeles Film School. His depth and range of experiences across several industries afford him a unique perspective which serves to inform his current work as a producer, writer and commercial SAG-AFTRA actor.
Adam served his Aliena team as co-creator, graphic designer, illustrator, alchemy expert, and Wikimaster. He thoughtfully designed character group sigils; taking a philosophic approach to each icon based on the particular group's characteristics and alignment.
While Adam LOVES his day-job as medical assistant for an esteemed psychiatrist, he is glad to offer his services on any creative projects; whether it's as an actor, producer, P.A., or pee-on; he's just happy to help.
If you'd like to consider recruiting Adam to your creative team, you can view his resume, headshots and contact information on his IMDb at http://www.imdb.me/adamferguson - shameless plug over.
Community content is available under
CC-BY-SA
unless otherwise noted.